Everybody in the wedding party deserves a special outfit—including the pooch of honor. In this post, we share some adorable dog wedding outfit ideas.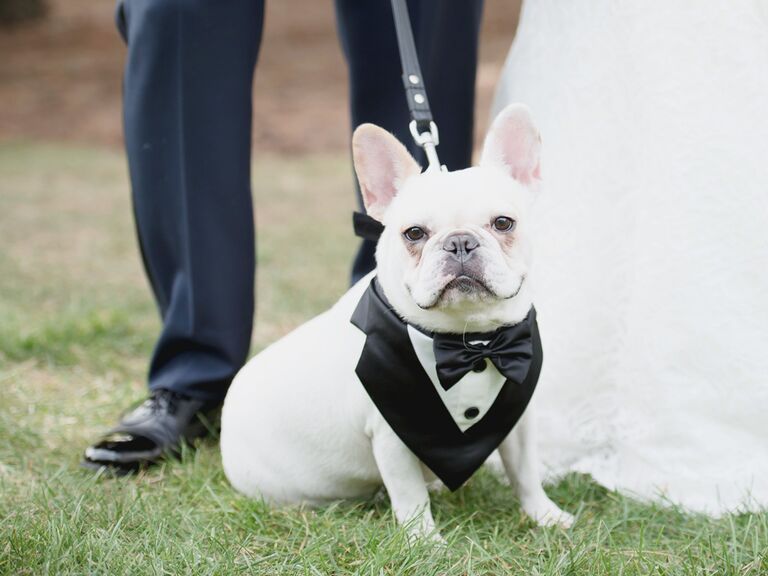 KARI DAWSON PHOTOGRAPHY, LLC
Stumped on how to dress your pup? Ask yourself a few questions before choosing wedding dog attire:
How formal is the event? Base how fancy (or casual) your pet's ensemble is on what your human guests are wearing. If they're in tuxes, try a dog tuxedo.
What's the theme or color palette? Is there an emphasis on blooms? Try floral attire. Are the bridesmaids wearing pink dresses? Get your dog one too.
What's your dog's role? Is your canine serving as a best man pup? Find a dog wedding outfit that matches the groomsmen attire. Is the pooch walking getting walked down the aisle? Consider a fancy leash.
What's your dog like? Everyone should look and feel their best on the special day. When it comes to dog wedding attire, that means finding something suited to your pup's body and personality. Pay careful attention to sizes, and if they hate wearing dog clothes, opt for something more subtle. A stylish dog wedding collar should do the trick.
Ready to shop? We've rounded up some of the cutest dog wedding clothes and accessories on the market. A couple last tips: Whatever you order, test it out well before the wedding day. If your pup can't move properly or makes a fuss, it's not the right look for them. And as a precaution, you should never leave your dog unsupervised while they're wearing attire.
Dog Wedding Clothes
Want to go all out? Buy dog wedding attire that adorably (and hilariously) resembles people clothes. Whether you're looking for an elegant dog tuxedo or a full-blown dog wedding dress, these options will make your tail wag.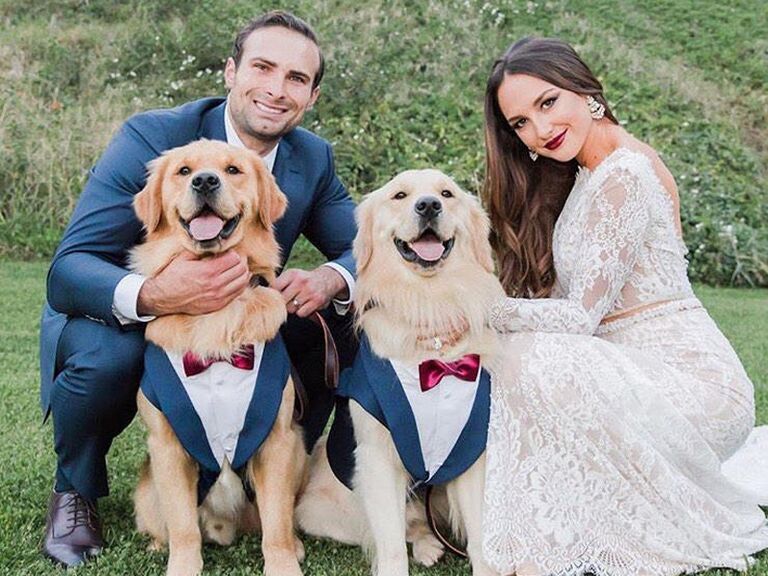 AMANDA @ORGANICBUNNY